The Redundancy of Traditional Phones - Be Liberated!
WATCH CreataCRM VoiP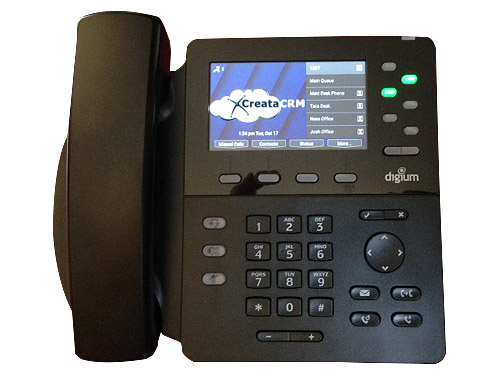 CreataCRM offers a Business Phone Solution which breaks away from the costly traditional methods.



Cloud, hosted or virtual PBX Phone system are just different names for the same thing. A Cloud PBX Phone replaces the need for an on-site telephone system and lines, which were necessary for legacy or traditional telephone solutions. With CreataCRM Cloud Phone, your telephone lines are redundant. Your Cloud PBX Phone is accessed via the internet connection.

All you need on site is a good internet connection and the VoIP handsets can share the same network cabling your existing computers use. There is no longer a need for an expensive Telco Provider. If you need to work from home or any other location, not a problem - you now can. Its all via the internet so you can even use any device (Mobile, Tablet, PC or regular Handset). Try getting a traditional telephone system to do that!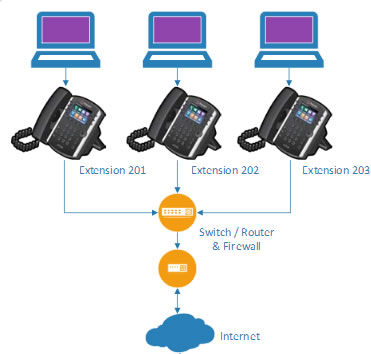 Retain your Business Number
When CreataCRM Cloud is set up for you, you can keep your Business Phone numbers even though you will be calling via the internet.

IVR
Interactive Voice Recording handles the volumes of calls when you can't. It provides options for the caller such as 'Press 1 for accounts' etc

Call Recording
You have the options to record calls, if required, which are then logged in the CRM next to the contact.

Conferencing
With an ability to conduct call conferences with multiple callers, you can manage teams and projects quite easily.

Simultaneous Ring
Simultaneous ring features means your calls will chase you. They will arrive through to your desk phone, your mobile and anywhere else you need it, at the same time.

Real Time Tracking & History.
Call activities including ingoing, outgoing, duration & destination calls are all logged. Generate reports on this data to understand your business activities.
Call from Contact
Simply 'click to call' via the contact or you can 'manually dial' the number via the dial pad.

Caller ID Blocking
You are given the option to hide outbound calls when required if privacy is important

Heads Up Display
Gain understanding of who is on a call in your office and who they are speaking with and for how long. Information which is then logged & reportable.

International Calling
With options to call Nationally and Internationally, you can make the calls you need to in the volumnes you need to, without the huge costs you're used to.

Caller Pop Up
Give more of a personalised experience to your customer by being informed who they are before you pick up the call. Pop Up display tells you who is calling.

Hold Music etc
All the typical features are available including On Hold, Call Queueing, Call Transfer, Call Park & Call Pick up. In addition, you can have multiple lines coming in, and/or multiple lines going out. Whichever you need & however you need it.
Insight into all Call Activities



With this Cloud Phone System CreataCRM offers, you (as a Business Owner) can now monitor and record all incoming and out going calls. All phone call data is retained in the CreataCRM. In addition to this logging, you can also enable your staff the freedom to use a preferred mobile device to make calls. No more outlay for 'work mobile phones'. No more manual logging of calls made either. The information you need to make business decisions is available. Also, you'll enjoy the freedom this brings in work flexiblity. You can transfer calls to staff who work at home. They can transfer them to you when you're on the road. The world becomes your office. All call information & costs are directed back to your company account which hugely reduces your paperwork of having to re-emburse staff who use their own phones. Its really great tech!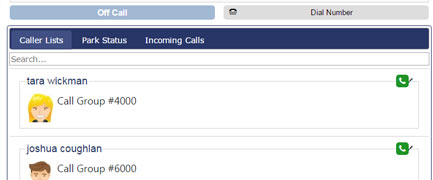 CreataCRM's has a Phone Consol Pop Up. You have the ability to see who is on a call as well as any parked calls and colleagues who are in the office today (logged in). In addition, you will be able to see all phones associated with a user (mobile, home, computer) and can transfer to any one of these.
1) We set up Host PBX ($27.50 per month)
We start by setting up a hosted PBX System in the Cloud. The features available are almost limitless. You have access to a huge amount of features with some of those listed below. Your phone system can be tailored to your key Business need. Routing calls on Time Bases, Answer Calls on your Mobiles, Record Conversations and Upload to Drop Boxes. Even enabling Conference Call Facilities. Hosting of the PBX begins for $27.50 per month. This is for managing the phones and uploading the voice recording. It will give you unlimited extensions.
Call Queueing
Conference
IVR (Interactive Voice Recording 'Press 1 for accounts...' etc)
Call Recording
Music on Hold
Call Flow Controls
Ring Groups
Upload Calls to DropBox
2) We set up SIP Trunking & Line options
You have a couple of additional options with SIP Trunking. See the two tables below for explaination of SIP Trunking. In addition, there are some options with lines that you may want to consider to ensure its ideal for your office arrangement.
| | | |
| --- | --- | --- |
| Inbound Channel | This is like a phone line to receive calls. It is $5 a month for an inbound line.  If you feel you need a few inbound lines to manage multiple incoming calls, you can have additional lines. | $5 per month |
| Single DID | This is a phone number. We can provide a single number for your location throughout Australia. If required, we can port your existing number across to minimise distruptions to the business. | $1.95 per month |
| Call Rates | Simply check out the pricing table features next. Its about 10c for a local call and around 15c a minute for mobile. | |
| SIP is 'simple concurrent calls at the same time' ideal for larger offices needing several lines. | Rate |
| --- | --- |
| Australian Landline (local / national) | $0.10 per call |
| Australian Mobile | $0.1598 per minute |
| 13/1300 Numbers | $0.2717 per call |
| International Rates | Click Here |
| SMS Message | $0.11 per message |
| Monthly Access Fee | $0.00 |
3) CreataCRM Benefits
With CreataCRM Cloud PBX System, you can access your contacts anywhere in your web browser and dial from CreataCRM. This will route to your Extension and call from it. It allows all calls to be tracked and monitored - and stored in one centralised location. It will give you an in-depth understanding of all call activities in your business.
| | |
| --- | --- |
| Popup on incoming calls | When people call in, you are able to see who is calling on your computer screen, giving more of a personalised experience to your customers when you answer the phone. |
| Phone HUD | With CreataCRM phone Hud (Heads up display) gives you insight into who is on what call and who is available to take a call. This lets you utilise your staff better. CreataCRM phone Hud allows you to know who your staff are speaking to and how long. It provides more information to you about every call. |
| Quick Dial | All phone numbers in the database (CreataCRM) have a easy dial to call out from, making it faster to work. |
| Logs all Calls | All calls made from all devices will be logged into CreataCRM and will be assigned to the contact in the database. This allows you to get real Business intelligence for your business. |
Note: Softphones are powered by Zoiper www.zoiper.com/
We hope this feature of PBX inside of CreataCRM excited you. If so, let us know. We're happy to answer any remaining questions you have. Ph 02 91250575 or email us by
clicking here