THOR Technologies (Power Supplies)

Warehouse, Inventory & Ordering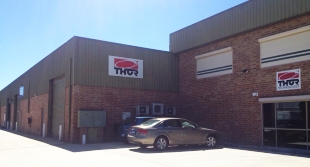 SYSTEM REQUIRED
A cloud based online inventory & ordering system.

KEY CHALLENGES
The key challenges of this business requirement, was to migrate an old windows based solution into a new web based solution (cloud accessible). It was essential that the system provided real time data of available stock across 14 different warehouses. In addition the system needed to manage the field agents individual commissions on a monthly cycle. Lastly, Thor required a projection report to be made available for ordering of all products. The system needed to indicate when new stock was required and therefore manufacturing would need to begin to replenish equipment/stock.

SOLUTION
Using the CreataCRM framework as a foundation, we were able to deliver an online ordering system that ensured all agents could access via the web. This meant the system was fully Hand Held Device accessible. Field agents could easily review current stock across 14 warehouses and could order in confidence knowing that the stock they required would be available. This assurance gives the clients (and field agents) greater confidence on the status of their order – on the spot via the real time data. Lastly the solution included a reporting capability and a client relationship management ability too. Keeping all data stored and made available for reporting allows for greater business understanding and maintaining client relationships too has ensured relationships are nurtured and monitored.
HEM (Hotel Employers Mutual)

Risk Managament & Assessment System

Brief description of service:

This project called for the integration of the clients claims and underwriting system into a central CRM system. We were able to deliver a complex risk score system allowing greater understanding of any risks encountered with alerts and escalations to resolve and prevent risks.

How successful was the contract?

The success of this system saw the expansion of the scope of works whereby the system is being continually developed to delivery more in response to growing business needs. This includes a WHS (Work Health and Safety) application for the parent company called Employees Mutual. What we achieved in time and quality was well above the expectation experienced from other providers. The outcome was so successful that we have now taken on a major part of the business development.
Prior to beginning the project, numerous overseas developers attempted to resolve the issue over the course of 1year. We achieved it in in 4 months using our skilled developers and our base framework.
Terratest

(Specialists in Geotechnical Drilling)

Development of an App with Real Time onsite Data Processing

SYSTEM REQUIRED
An application able to log both job data & time sheets more efficiently.

KEY CHALLENGES
The technical agents (field agents) were going to bore holes and measuring depths onsite. During this activity, information was gathered and being logged manually. This process of data being transferred from field to office what a lengthy process as it included time sheets as well. The data would take up to two weeks to process from beginning to end and the main challenge was to increase efficiency of the data gathering and processing.

SOLUTION
Using the CreataCRM framework as a foundation, we created a comprehensive Android App called a Terratest App Survey which designed to receive all the necessary data on location. This features included time billing, receiving bore hole data, logging the equipment required on the specific job as well as allowed for signoff on the spot too. This process allowed for Terratest to quote far more accurately and specifically for any future clients and opportunities. This solution resolved the inefficient process of manual data entry and converted a 2 week process into a 10 min process.
Company info soon to come!
Information